We're sorry, but all tickets sales have ended because the event is expired.
Wednesday, September 25, 2019
11:45am – 3:15pm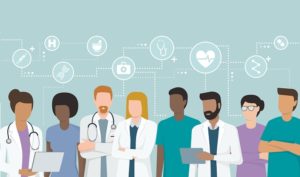 Schedule
11:30am – 11:45am: Lunch served
---
11:45am – 12:45pm: The Healing Power of Indoor Air – Humidity & Health *
---
1:00pm – 2:00pm: Safer Operating Room Patient Care Practices to Reduce HAI's *
---
2:15pm – 3:15pm: Air Quality Sensor Technologies *
* 1 Professional Development Hour available
Featured Topics
Why are human beings struggling with so many infections, allergies and chronic diseases? Are we simply becoming weaker creatures while microbes are evolving into more infectious and problematic germs? Or, we are missing something very important – some force or factor that is simultaneously increasing our vulnerability while strengthening micro-organisms that make us sick? Come to this seminar to learn how essential YOU, the professionals in designing, building and managing indoor environments, are in turning around these alarming health trends. Understanding the powerful influence of indoor air on humans is not just theoretically interesting; it has become an urgent topic for all of us. For those unsure of the "return-on-investment" for buildings that support occupant health, financial data will also be presented. Get ready to be totally amazed by the power of properly managed indoor air and learn actionable steps to improve your own health, productivity and learning.
Presenters
Dr. Stephanie Taylor
Dr. Stephanie H. Taylor received her MD from Harvard Medical School in 1984. For the next several decades, she practiced clinical medicine in pediatric oncology and did laboratory research on cellular growth control mechanisms. During this time, she became increasingly concerned about the patients who were harmed by medical errors and new infections during their in-patient treatment. Determined to gain a better understanding of the impact of the built environment on patient well-being, she obtained her master's degree in architecture and engineering from Norwich University. She is now the CEO of Taylor Healthcare Consulting, a company that specializes in designing and maintaining hospitals and other commercial buildings for optimal occupant health. Dr. Taylor has designed hospitals globally, from the United States to Papua New Guinea to Vietnam. In addition to this work, she is a member of the Harvard Medical School Incite Health Fellowship. This program brings together multidisciplinary teams from across the U.S., trains them in design thinking and entrepreneurship, and gives them the tools and resources to invent the future of primary care. Her current research focus is to better understand the interaction of indoor air, the microbiome of the built environment and patient outcomes, especially healthcare-associated infections.
---
Damon G. Greeley, PE
For over 20 years, Damon has had experience in research, planning, assessment, design, and implementation of healthcare infrastructure systems.
He holds the following certifications and accreditations: CEM (Certified Energy Manager), HFDP (Healthcare Facility Design Professional), CBCP (Certified Building Commissioning Professional), EDAC (Evidence Based Design), and CHFM (Certified Healthcare Facility Manager). His vision is to continuously improve infection prevention in the healthcare built and operations environment through actively engaging innovation and creativity.
Add to Calendar
September 25, 2019




11:45 am - 3:15 pm
Venue Phone: 319-353-4468
Venue Website: https://imu.uiowa.edu/about/maps/
Address:
125 N Madison Street
,
Iowa City
,
Iowa
,
52242
,
United States
Description: